The Strathcona Cup is an event that occurs every five years and has been going on for over a century. Every five years 15 teams of curlers come from Scotland to play against Canadian teams. Five years later 15 teams from Canada go to Scotland. The Scots 15 teams are broken up into three groups - five teams tour Western Canada, five teams in Central Canada, and five teams in Eastern Canada. They all meet in Ottawa for the finals.
The FRCC installment of the event went very well. We invited Honorary Life Members, Past Presidents, and then board members to participate. (because of late dropouts due to injury and sickness, we did end up having to use a couple of emergency spares). Not only did the event run extremely smoothly, but FRCC managed to tie the Scots (the entire event is total points - as of Saturday Canada was ahead by 99 points).
So - we didn't let Canada down, but were able to be good hosts and maintain our reputation of being "The Home of Friendly Curling"
Our manager Dennis, along with Mike Loeppky and Jim Aiken, did an excellent job of planning the event. It really went off without a hitch in our planning. The only complication was that the Scots got in very late from Saskatoon, and early Saturday AM let us know that they would be 30 minutes late. As a result, our Saturday leagues were all pushed back even further than what we had arranged. We apologize to the Saturday leagues for this delay and thank them for their understanding and cooperation.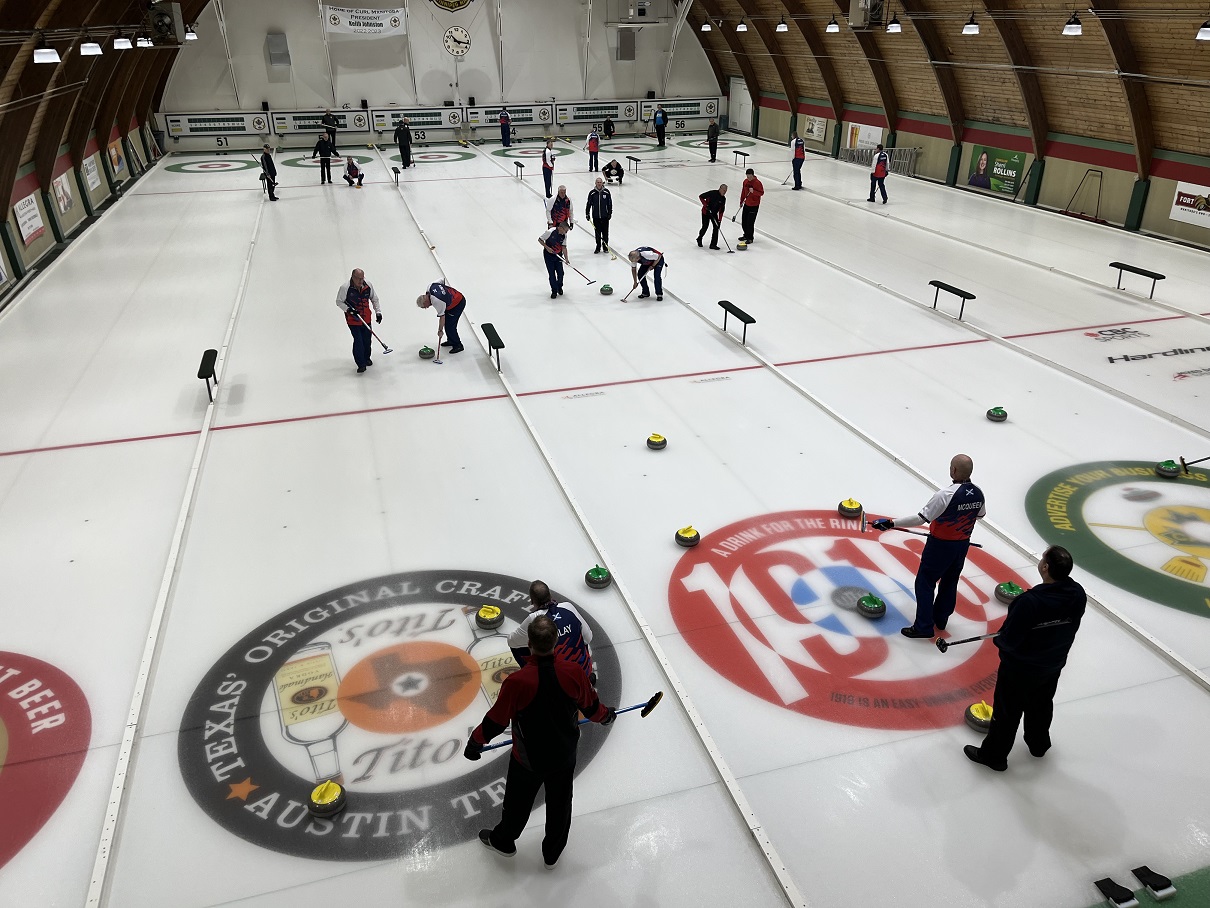 Erik Wallace
FRCC President